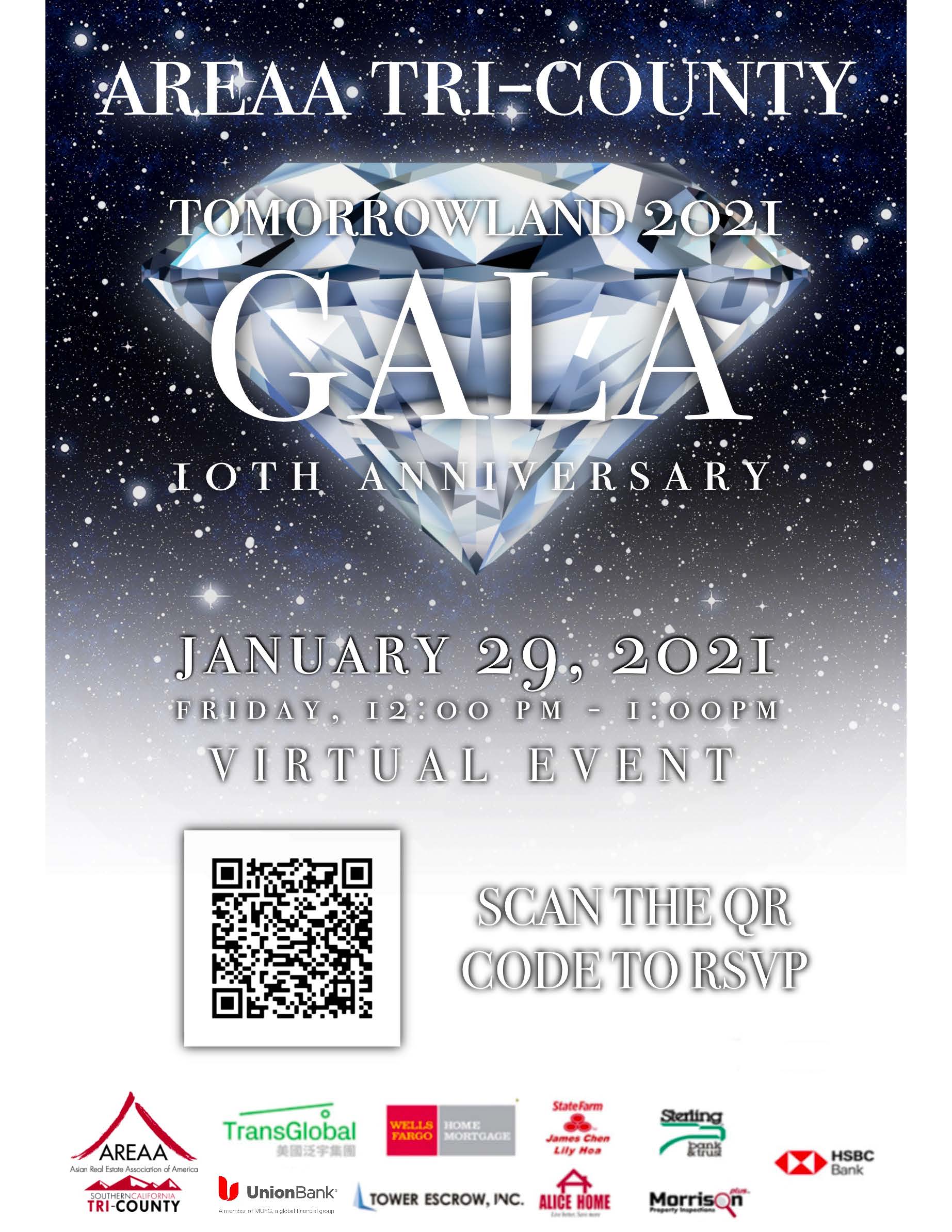 Description
AREAA Tri-County Chapter would like to cordially invite you to join our 2021 Virtual Gala and 10 Year Anniversary on January 29, 2021 from 12 p.m. to 1 p.m.
Please kindly scan the attached QR code or click on the link
https://www.eventbrite.com/.../areaa-tri-county...
to register for the event!
*We welcome you to submit a congratulatory video by Saturday, January 2, 2021*
Congratulations Prompt breakdown for video submission (max 20 second):
1. Introduce yourself
2. Congratulatory message to President Esther Chow and AREAA Tri-County
3. Email your name, title/position, contact information, and video to areaatrico@gmail.com and CC eskchow@yahoo.com
4. Note: Please provide us your video in the highest resolution and have someone record your video horizontally.
We are looking forward to celebrating at the Gala with you! Thank you and Happy New Year!
Registration Info
Date

Jan 29, 2021

Time

From 12PM-1:00PM

Location AREAA TRI-COUNTY