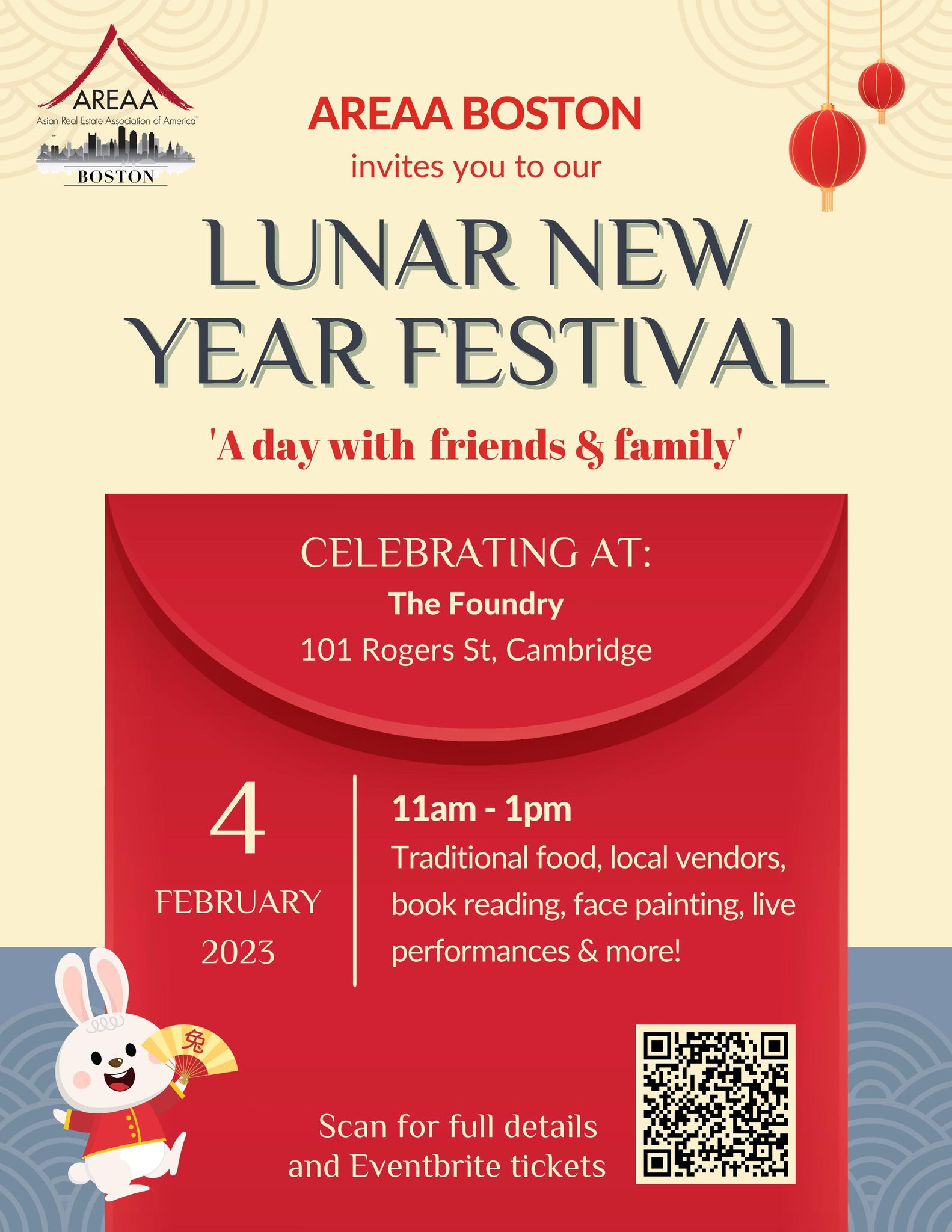 Description
Happy lunar new year!
AREAA Boston would love for you to join us at The Foundry in Cambridge for a festive and fun-filled Lunar New Year event for the family and children on February 4th, from 11am to 1pm!
Tickets:
$25 for AREAA members - Use your Areaa username/email
$40 for non-AREAA members
Kids (under 13) - Free
We'll kick off the event with a performance by talented dancers, who will showcase traditional Chinese dance styles and costumes. After the dance performance, we'll have a special book reading session where children can learn about the customs and traditions of the Lunar New Year.
In addition to the performances, there will be a variety of interactive activities for children to enjoy, including face painting, games, and live music. We'll also have delicious traditional Asian food will be provided, so come hungry!
This is a family-friendly event and all are welcome to come and celebrate. It's the perfect opportunity for children to learn about and experience the Lunar New Year culture. Traditional wear/attire is welcomed for the extra festive spirit
Registration Info
Date

Feb 04, 2023

Time

11:00 AM - 1:00 PM

Location The Foundry 101 Rogers Street, Cambridge, Massachusetts 02142