Description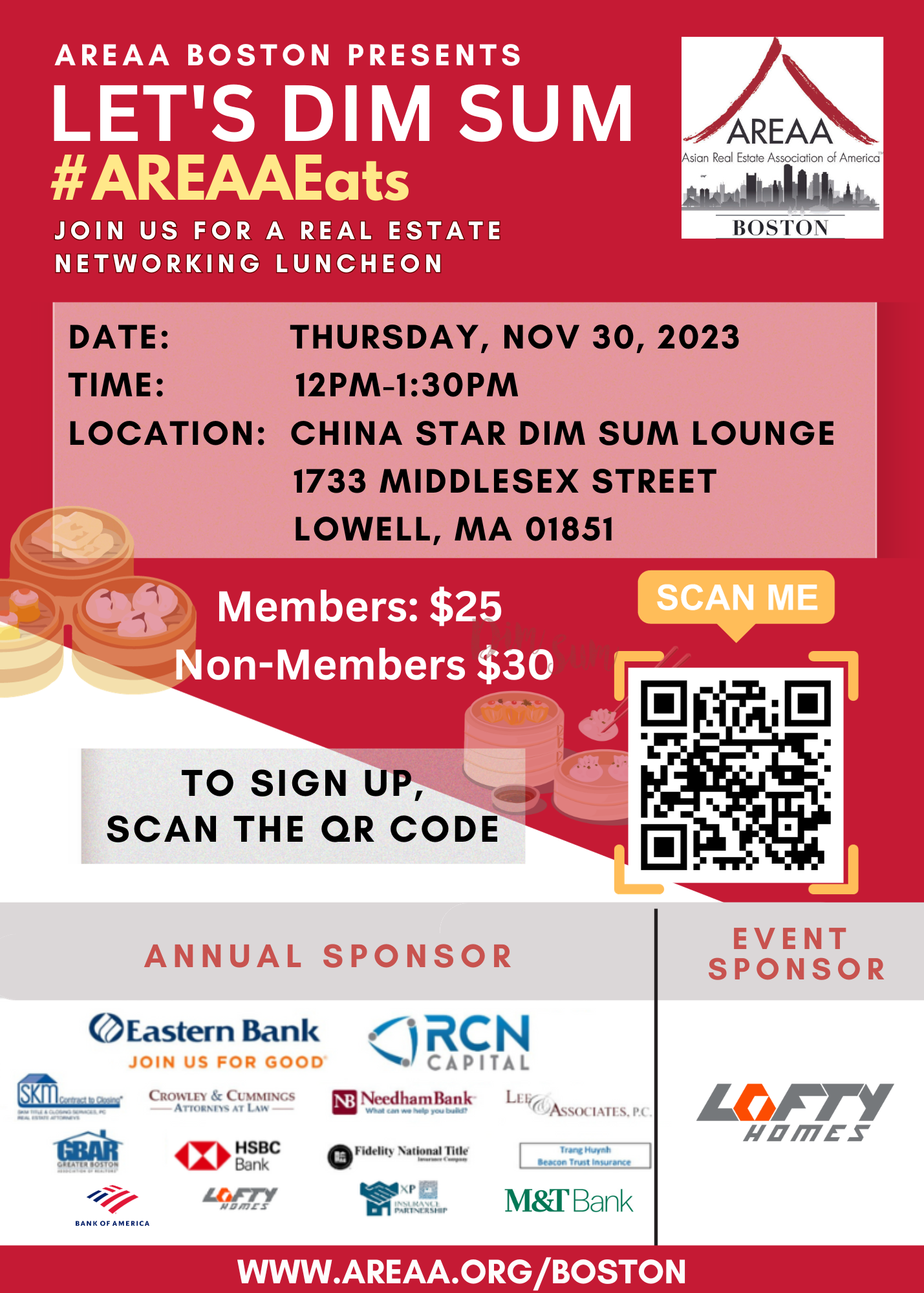 Please join us at our always popular, AREAA Boston Eats networking event sponsored by Lofty Homes! If you're done and cannot look at anymore Turkeys, we will be enjoying delicious dimsum and sharing in conversation and networking with your fellow Real Estate professionals! Come join us and consider becoming a member of AREAA Boston to enjoy the full benefits of being a member! All are welcome!
Where: China Star Dimsum - 1733 Middlesex St. Lowell, MA 01851
When: Nov 30th 2023 (WED) - 12pm-1:30pm
Members: $25 (use your AREAA email)
Non-Members: $30 (consider joining AREAA and receive discounts on future events, seminars, AREAA Eats and more!) For Membership information, please visit AREAA.org/Boston or Bostonareaa.maggieli@gmail.com
W e look forward to seeing you there and meeting you all!
Registration Info
Date

November 30, 2023

Time

12pm - 130pm

Location China Star Dimsum Lowell, MA 01851 USA
Cost

$30.00