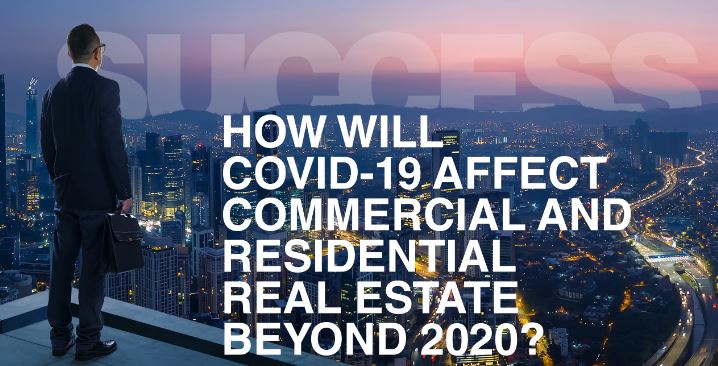 Description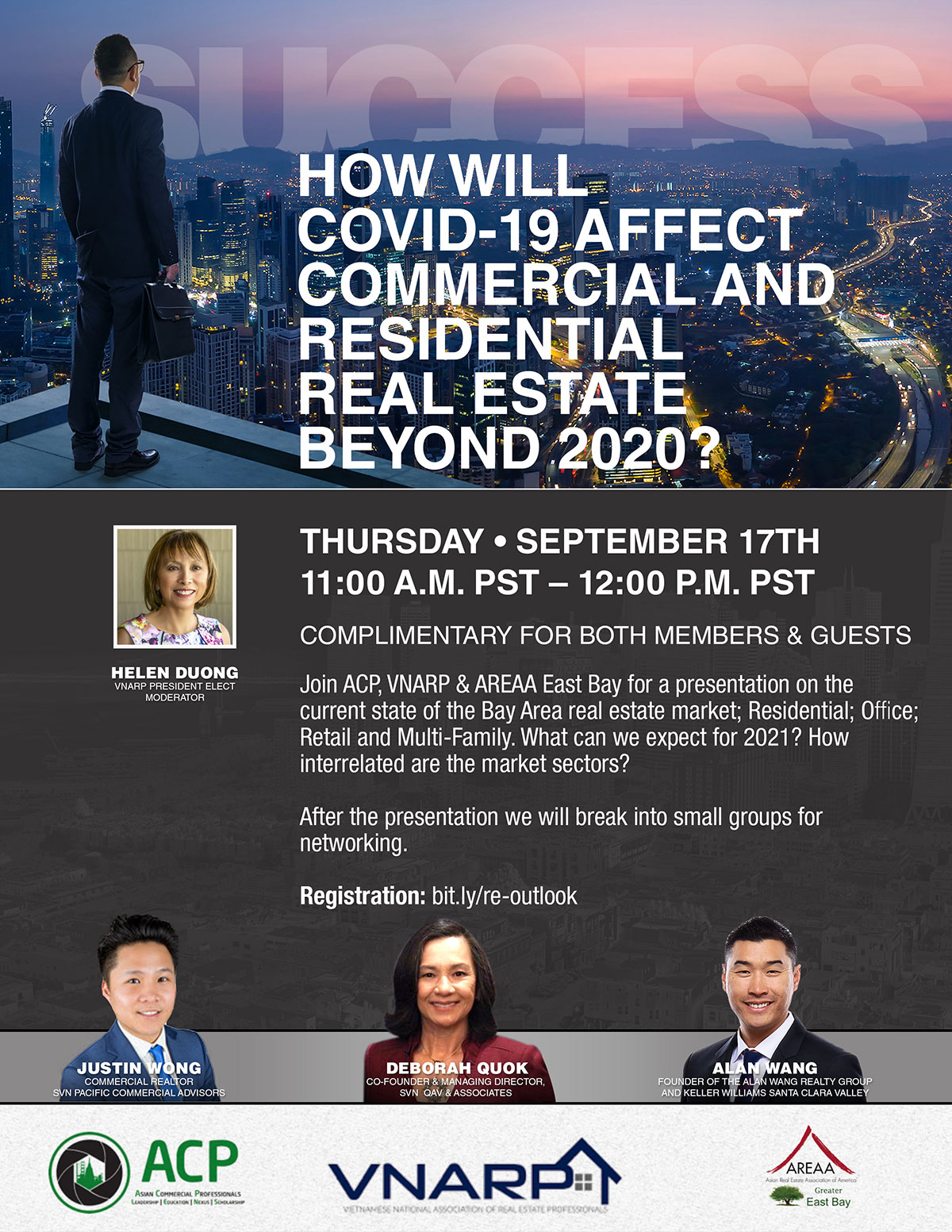 Complimentary for both members and guests
Join ACP, VNARD & AREAA Greater East Bay for a presentation on the current state of the Bay Area real estate market; Residential; Office; Retail and Multi-Family.
What can we expect for 2021? How interrelated are the market sectors?
After the presentation, we will break into small groups for networking.
Registration Info
Date

Sep 17, 2020

Time

11:00 AM - 12:00 PM Pacific

Location Zoom - Info to be sent upon registration