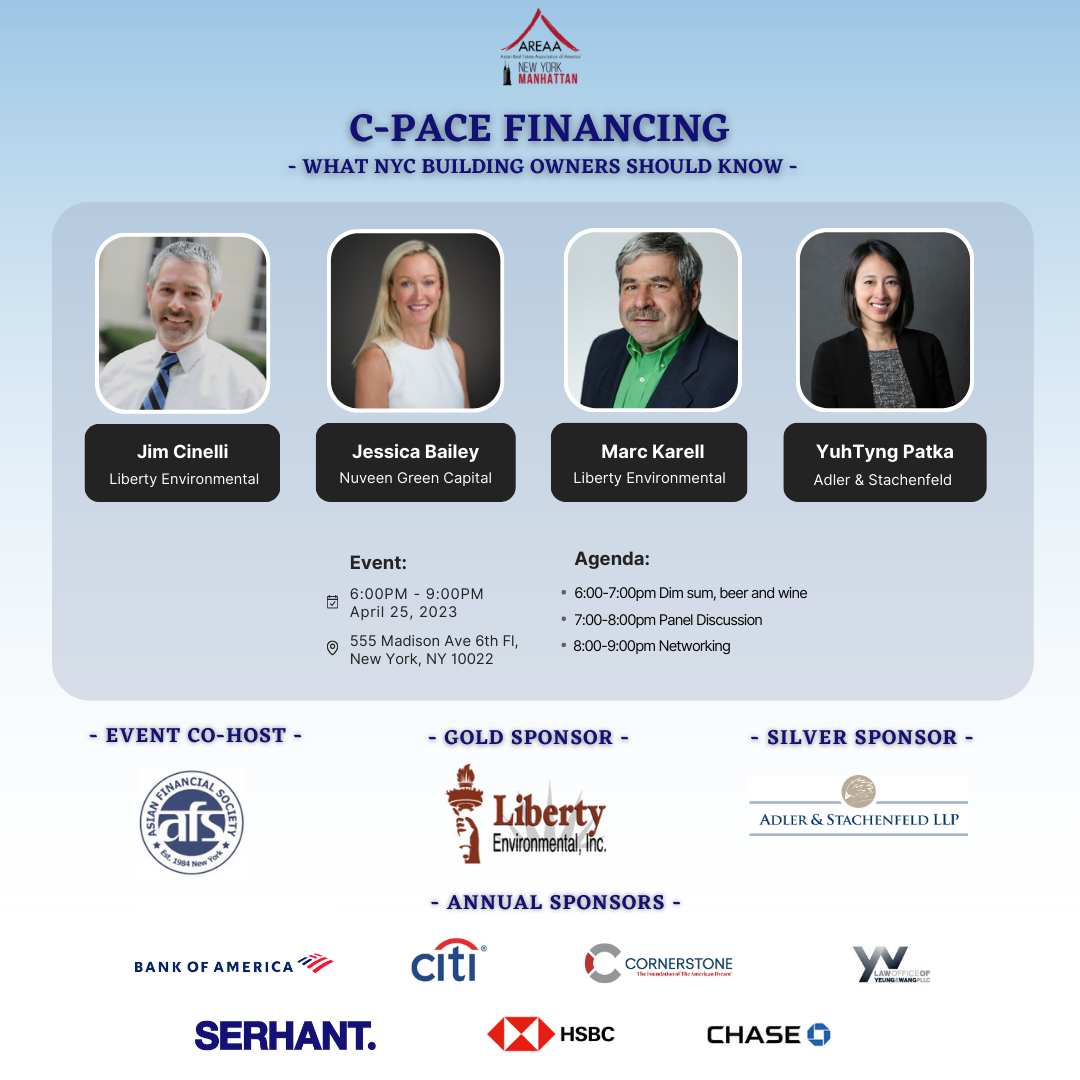 Description
New York City's Local Law 97 establishes carbon emission limits for NYC's largest buildings. Covered buildings that exceed annual emissions limits will face an annual financial penalty of $268 per ton of CO2 equivalent over the limits.
C-PACE financing makes it possible for commercial property owners to obtain low-cost, long-term financing for energy efficiency projects. These upgrades can be financed with no money down and then repaid as an assessment on the property tax bill over a term that matches the average useful life of improvements.
Our expert panel will share their experience in energy efficiency projects and the use of C-PACE financing to minimize their financial impact on the building owners.
https://www.eventbrite.com/e/c-pace-financing-what-nyc-building-owners-should-know-tickets-606066560397
Registration Info
Date

Dec 31, 2023

Time

6 pm - 9 pm

Location Adler & Stachenfeld LLP, 555 Madison Ave, 6th Flr, New York, NY 10022