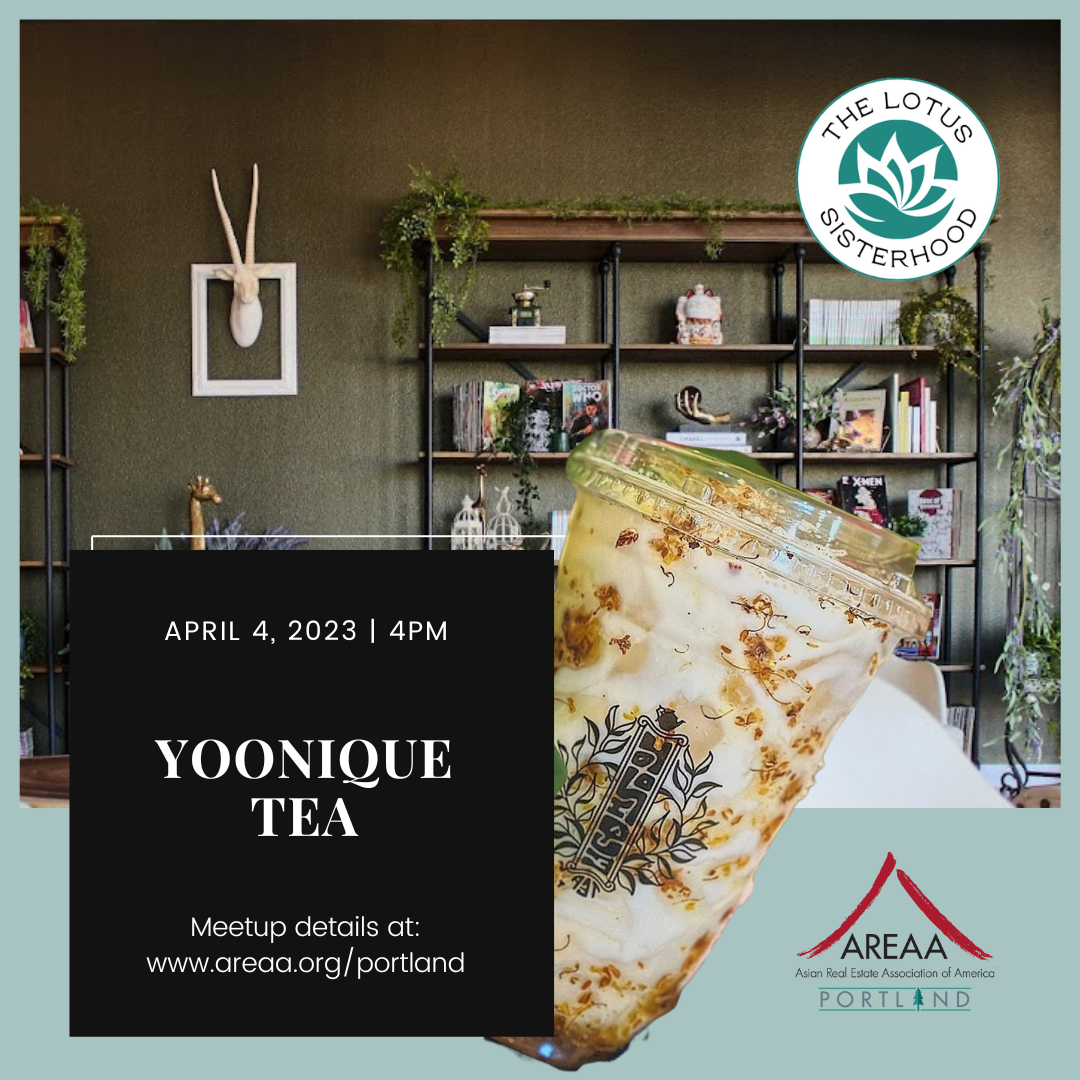 Description
Offered at the beginning of each month, this casual meetup series began in June 2022 to provide a safe space for AAPI women in our industry to connect and support each other through shared challenges. Meetups are free and open to current and future members.

The Lotus Sisterhood centers women who identify with the Asian diaspora:
East Asian | South Asian | Southeast Asian | Pacific Islander

We are a community of professionals in (and supporting) the real estate industry:
Brokers/Realtors | Mortgage/Financing | Investors |Title & Escrow| Stagers | Designers | Home-related Contractors/Service Providers | Photography | Insurance

Let's welcome spring with snacks and boba at Yoonique Tea! If this is your first meetup, please register.

Contact Tam Hixson (971-361-6557 | tam@windermere.com) if you have any questions about the Lotus Sisterhood or our monthly meetups.
Registration Info
Date

Apr 04, 2023

Time

4pm

Location Yoonique Tea - 5348 SE Foster Rd Portland, OR 97206