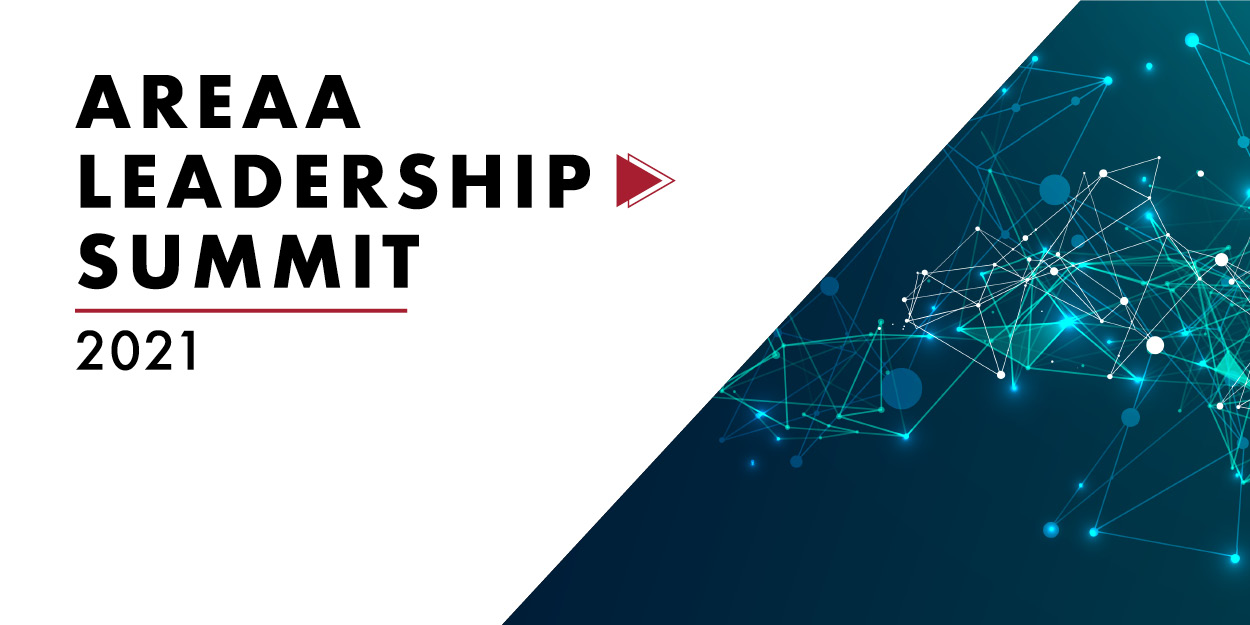 Description
The Leadership Summit brings together AREAA leaders from our 41 chapters throughout the United States and Canada. Created to give our chapter leaders the tools they need to succeed, this annual event is a must-attend for anyone interested in growing their chapters and developing their leadership skills.
This event will last six hours, split into two days, filled with everything from important chapter management training to inspirational and motivational sessions and workshops to help you become a better leader.
Due to COVID-19, this event will be held virtually, allowing your entire board to join as well as any other potential chapter leaders you'd like to invite...AND it's free!
We know many of the chapters haven't identified their 2021 Chapter Boards just yet, so please feel free to forward this invitation to all potential leaders or leaders as you identify them.
Look forward to seeing you there!

Event Schedule
Wednesday, January 20, 2021
11:00 AM – 11:45 AM
Opening Session,
featuring the AREAA Founders Resiliency
& How They Found Their LeadershipPathways
11:45 AM – 12:45 PM
Breakout Team Exercise
12:45 PM – 1:00 PM
Break & 1:1 Networking
1:00 PM – 2:00 PM
Breakout Sessions
AREAA 101 – Compliance, Board Meetings, Bylaws, Policy and Taxes
Chapter Management – Roles & Responsibilities, Delegating Tasks
Transition, Succession & Strategic Planning
2:00 PM – 3:00 PM
Networking

Thursday, January 21, 2021
10:15 AM – 10:45 AM
- theEDGE Wellness OR
- Power Up with AREAA Global
- AREAA Foundation: How we give back to the community
11:00 AM – 11:30 AM
General Session – Balancing Life, Work and AREAA
11:30 AM – 12:20 PM
Leading as a Listener Activity
12:20 PM – 12:30 PM
BREAK
12:30 PM – 1:30 PM
Breakout Sessions
Event Planning & Adding Value to your Chapter
Sponsorship & Engaging our Partners
Public Speaking, PR & Video Marketing
1:30 PM – 2:00 PM
Closing Session - What does it mean to be an effective leader and what does it take to be Chapter of the Year?
2:00 PM – 3:00 PM
Networking
Registration Info
Date

January 20 - 21, 2021

Time

11AM - 2PM PST/2PM - 5PM ET

Location Online Event