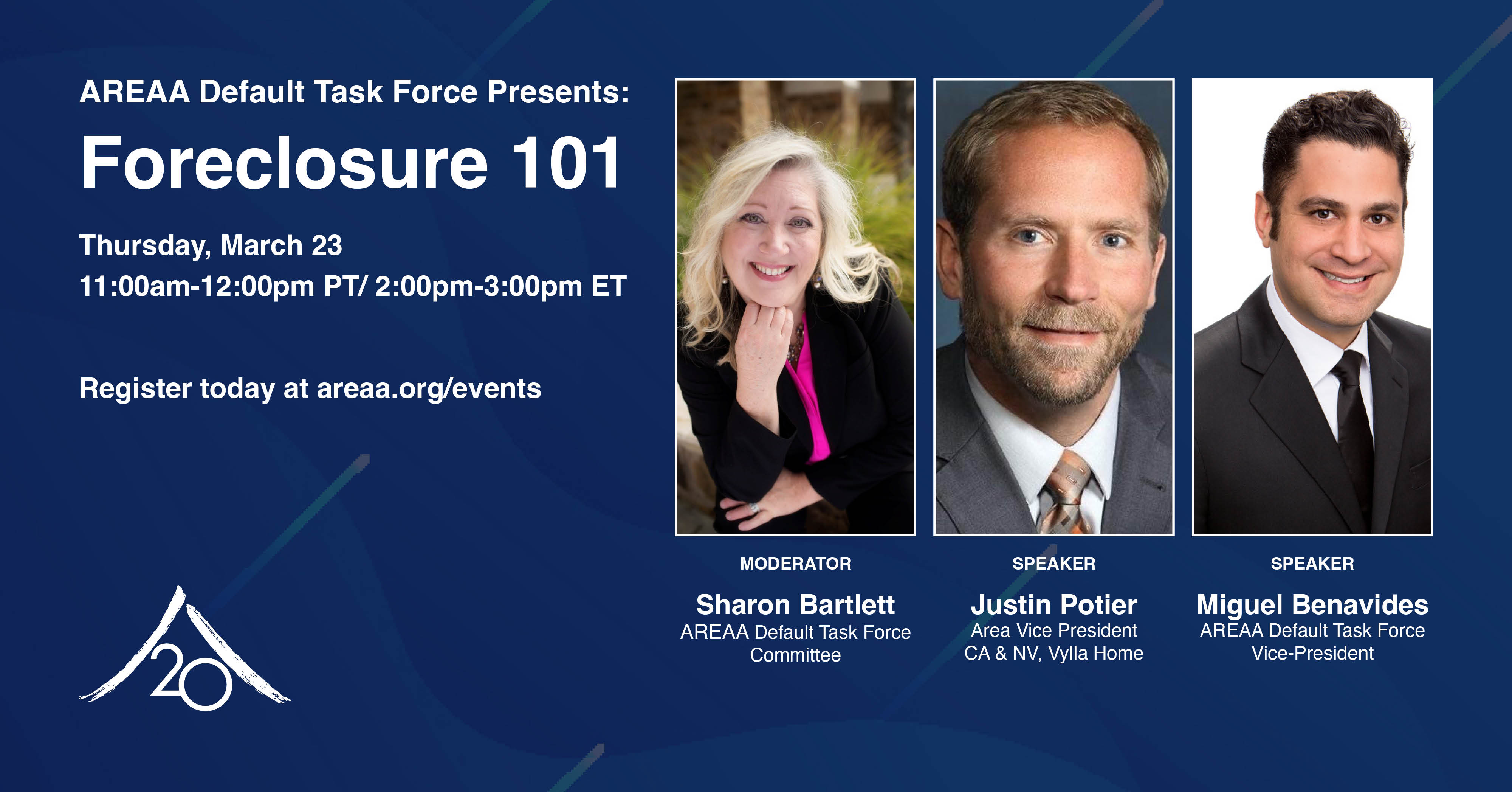 Description
Foreclosure is the legal process where the owner forfeits their right to their property when they fail to pay their mortgage.
But what does the Foreclosure process look like? What are the steps to Foreclosure and what entities are involved? What options are available to the parties affected? And what role can real estate agents and brokers play in this process?
In this webinar you will gain an understanding of the process from Pre-Foreclosure on through to asset disposition and every step in between, and hear how real estate professionals have built or increased their business by learning how to navigate this part of the market.
Join Sharon Bartlett and Justin Poitier on 3/23 at 11 am to learn the fundamentals of Foreclosure from professionals in the Foreclosure & Default space.
Registration Info
Date

Mar 23, 2023

Time

11:00 AM PST/2:00 PM EST

Location Zoom